Kamyshin Drilling
Tool Plant
---
Drilling rods and their couplings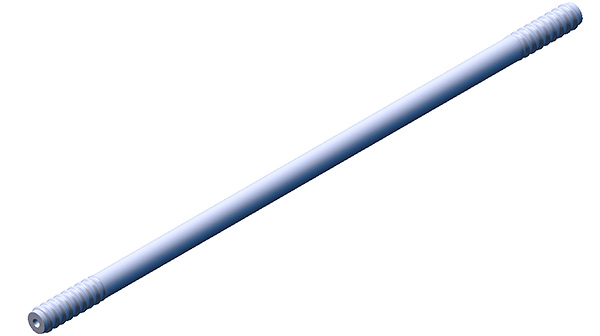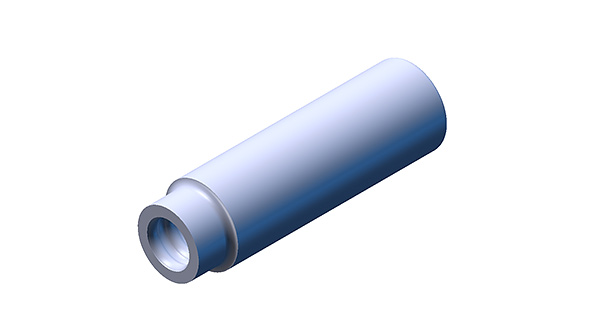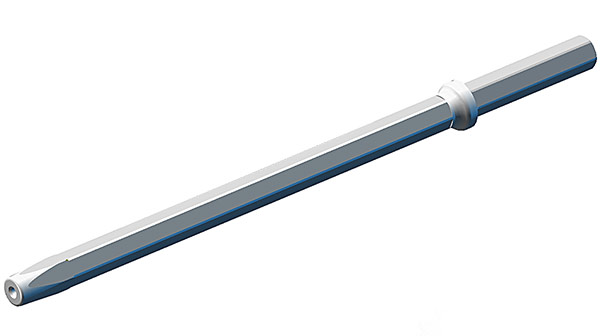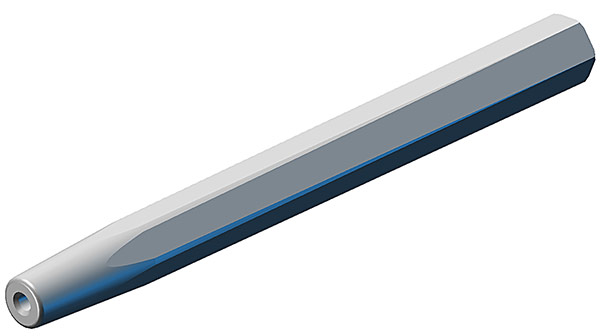 Purpose: Transfer of axial force and torque from the hand-feed puncher and drilling machine for rotary pneumatic drilling.
Diameter of round drilling rods is from 22 to 42 mm, of hexagonal – from 19 to 35 mm, length from 500 mm to 6000 mm.
The rods are manufactured according to specifications (TU) of KDTP СИРТ.614481.001ТУ with a beveled, round (rope), trapezoidal and metric thread of hexagonal or round rolled stock with a central hole of steel makes 18ХГН3МА, 28ХГН3МА, 40ХГСМА and 55С2 with the volume hardening or cementation of the entire surface and drilling end hardening.
Volume or surface temper hardening is performed; hardness of the support surface can be up to HRC 55-62.
Rods can have a shank adapter with a collar or without a collar, with metric, round or trapezoidal thread.
Designer
---
Painting and packing
All products are scrapped and painted in a special chamber. Thread parts and work surface edges are protected with special caps.
Accompanying documents
All products are marked. Quality certificates stating actual data and identity documents are issued for each production lot.
Delivery
The plant performs all loading operations in order to minimize the time of drilling equipment delivery.
Custom design
We are able of manufacturing in the shortest possible time drilling pipes, rods, any other tools with non-standard dimensions, specifications, thread connections and high-quality warranty upon your order and in co-operation with your engineers.